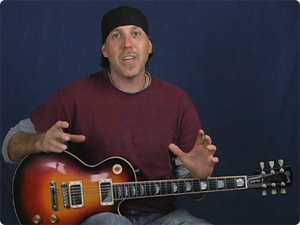 David Taub and the good folks at Next Level Guitar just came out with a new lead guitar ebook and backing track to go with it.  Next Level Guitar was one of the pioneers in teaching guitar lessons via the internet.  David and the team have an awesome website chock full of quality guitar lessons for every level of playing.  If you are a reader of Six String Madness, you know how big of a fan I am of NLG.
Click the links below to get your FREE ebook and jam track
Next Level Guitar Lead Guitar ebook
If you have never checked out the lessons on Next Level Guitar, David offers a completely free 3 day trial to the NLG lesson site.  Click the logo below to get in on the free trial.
If online lessons aren't your thing, Next Level Guitar has a great catalog of guitar lesson DVDs as well.  Click the banner below to check out the different titles available